And these are the last of the projects from 2 weekends ago! I guess I got more done than I thought. WOW! This is just a card I did inbetween challenges by using scraps. I like the way it turned out. PLEASE scroll down...there are 2 posts for today! Lots more to see folks! lol
We learned how to make bows! This is a picture of my FIRST attempt. It's a little shabby but I know NOW that I need to make the loops tighter! I will certainly be trying this one again!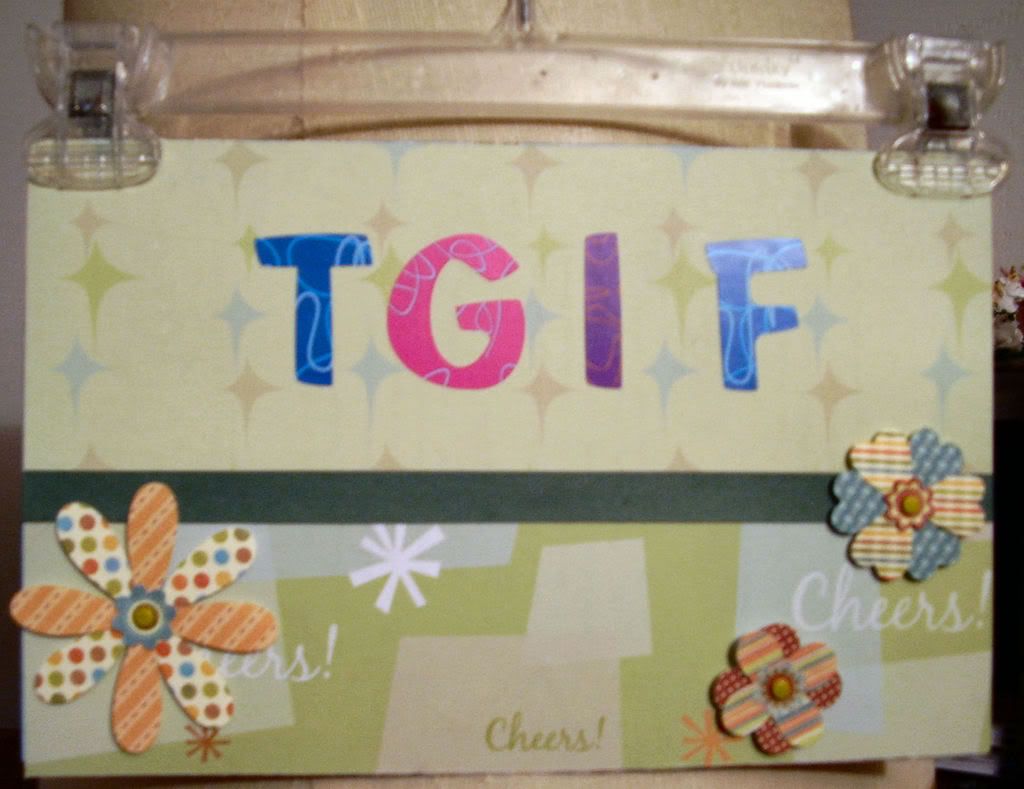 AND these TWO pictures are a fun little project I tried. I took an old pants hanger...and the back drop is actually the backing of an old cereal box. On one side I did a TGIF theme and on the other side a MONDAY AGAIN theme. I took it to work and have it hanging in my office. Monday thru Thursday have the MONDAY side up (lol) and Friday I have the TGIF side up!
AGAIN...be sure to scoll down and see my other post for today! :) Thanks!